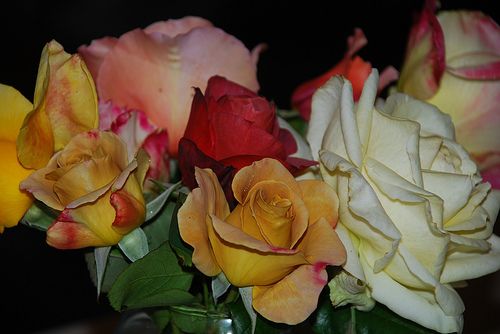 Mother's Day is this Sunday and making all the moms in your life (mother, wife) extremely happy should be priority number one.
There are plenty of things out there that you can give them in order to make them happy and the ranges of gifts are extremely wide. When you're deciding on exactly what gift to get, remember that sometimes it is the simplest things in life that can have the biggest effects on people. Keep in mind, Mother's Day gifts should be about love and that should show in your gift.
Here are the top five gift ideas for Mother's Day.
1. Flowers – Predictable and simple, but very thoughtful and appreciated. They're beautiful, smell great and are a great gesture for the mothers in your life. Even though flowers are the generic gift, a nice design and vase consisting of their favorite flowers will go a long way to show the appreciation you have for them.
2. Memory Book - Photos, notes and other sentimental objects are perfect to be added into a memory book. A present like this will bring a smile (and maybe happy tears) to your mother's eyes as she takes a trip down memory lane to some of the best moments of your lives.
3. Home-cooked Meal - Big fancy restaurants are nice and all, but nothing shows appreciation for all your mother did for you like a nice, home-cooked meal straight from the heart. Take the time to prepare your mother's favorite dish and let it be known that she doesn't have to do any of those unwanted chores that she usually dreads doing.
4. Show a Gesture of Love - Something we all probably all did as kids, creating a poem, note or other written sentiments on a hand-crafted card (you remember those crooked hearts made out of construction paper, right?). Something simple, but it shows time and effort to make your mother smile.
5. Homemade Coupon Book - Create your own coupon book to give to your mom with plenty of things that she can 'redeem' using the coupons. Chores, shopping trips, dinners, phone calls, visits or any other thing that your mother would enjoy can be a part of this book for her to use.
Remember, this day is all about the mothers of the world and showing them the appreciation that they deserve for all of the things they've done for you. Make her smile and make sure she is priority number one on Sunday.
Image credit: faeparsons on Flickr