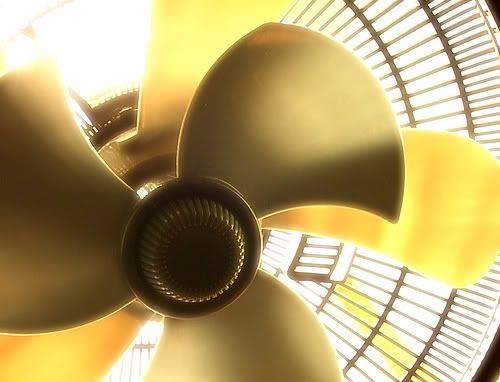 Burning up? Don't turn on the AC just yet. While it may be tempting to beat the heat by keeping the AC on for extended periods of time, doing so can really pull up your electricity bill. Know that there are more economy-friendly ways to cool down.
Check out the following ideas below to get you started:
1. Head to the Library – If you can't concentrate on working/studying/stalking people on Facebook because of the heat, then consider taking your laptop and heading to the nearest library. Most libraries offer free WiFi if you have a library card, and the best part is, you'll be to cool down with their AC.
Going to the library definitely beats hitting the coffee shop, because it's cheaper (FREE) and more quiet, so you can definitely get more work done.
2. Switch Off Electronics – If all the electronics in your home—from your computer and printer, to the Xbox and TV—are switched on, then you're not only going to be burning up with the heat, but you'll probably won't be very pleased when you electric bill arrives.
Switch off all the electronics and appliances that you aren't using. Doing so will cool down your house, and save you money in the process. Win-win.
3. Drink Lots of Fluids (Preferably Water) – Thirst is one of your worst enemies during hot weather, so keep yourself hydrated at all times. Drinking lots of fluids (especially water) will lessen your discomfort during the heat, so make sure that you always have a glass of water handy.
4. Go Back to Nature – Don't keep yourself all cooped up in your house during hot weather, step outside and find "green" areas in your neighborhood (such as parks). Places filled with plants and trees are generally a few degrees cooler, so if you're feeling hot, take advantage of nature's cool benefits and enjoy the outdoors.
5. Get a Fan – If you really MUST stay home, then resist the urge to switch on the AC. Again, while doing so may cool you down, it's really not good for the budget. A more cost-effective way to beat the heat at home is by using a fan. There are a lot of affordable electric fans out there, and while they may not have the same cooling effect as an air conditioner, a fan can still provide tons of relief during hot weather.
Image credit: ToastyKen on Flickr