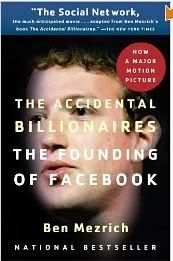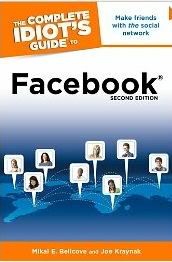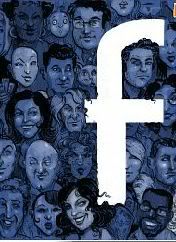 It's been quite a big year for Facebook. On top of garnering over 900 million users, the social network also hit the stock market last month, and has been in news headlines non-stop due to the performance of its stock, the effectiveness of Facebook ads, and Mark Zuckerberg's new marriage to Priscilla Chan. Yes, Facebook is probably one of the most publicly-scrutinized companies out there, and with all the press and commentaries surrounding it, you may think that you've already got Facebook all figured out.
But do you really? Contrary to what a lot of people think, there's more to Facebook than pokes, Zynga, and a larger-than-life user base. Countless businesses have managed to use the social network to reach more customers and make real money. Moreover, there are a lot untold stories, big steps, and key hires that all led to where the social network is right now. And while most of these things weren't extensively covered by the press, you'll find a lot of key information in books, which is what this blog post is all about.
This week's Top 5 Friday will give you the rundown of 5 books about Facebook that people ought to read. Don't just count on one source to tell you the "whole story" about Zuckerberg's empire. Instead, check out these 5 books and you'll get a very holistic view of what the social network is all about and how it got to where it is today.
1. The Facebook Effect: The Inside Story of the Company That Is Connecting the World by David Kirkpatrick – Written by one of the most established tech journalists out there, this book was produced with the "full cooperation of Facebook's key executives" which means that you'll be getting information right from Facebook's inner circle. The book will tell you how Zuckerberg managed to grow his company without comprising his vision. From its humble beginnings in a Harvard dorm room to its rise to success, Kirkpatrick writes it all in this book.
2. The Accidental Billionaires by Ben Mezrich –This is the book that the film "The Social Network" was based on. It focuses on the relationship of Mark Zuckerberg and Eduardo Saverin  and how their friendship changed as the social network grew. In spite being criticized for being inaccurate, The Accidental Billionaires is still undeniably a good and interesting read. Just make sure to take everything you read with a grain of salt. It's also important to note that the book was written more from Saverin's perspective rather than Zuckerberg's. Apparently, the scorned Saverin approached Mezrich with the book offer, and the rest is history.
3. Likeable Social Media: How to Delight Your Customers, Create an Irresistible Brand, and Be Generally Amazing on Facebook (And Other Social Networks) – Be sure to get this book if you're into social media marketing "Likable Social Media" teaches you how to use the power and reach of Facebook (and other social networks) to spread the word about your brand. If you want to get an easy to understand manual on how you can grow your business with the help of social media, this book is for you.
4. The Complete Idiot's Guide to Facebook, 2nd Edition by Mikal E. Belicove – If you're new to Facebook and not quite sure how to navigate the site effectively, then read this book. From signing up and fining friends, to promoting your organization and protecting your privacy, this book definitely has it all.
5. Buy This Book Before You Buy Facebook: A PandoDaily Expert Guide To The Internet's Most Talked About Stock by Sarah Lacy, Jason Kincaid, Adam Penenberg, and Erin Griffith – Meant to allow people to make informed decisions before buying Facebook's stock (FB), this book is filled with essays by journalists who know Facebook best. Lacy, Kincaid, Penenberg, and Griffith have all been reporting about Facebook since the beginning and they provide insider information and valuable insights about Facebook's people, features, ethical challenges, and finances.